FIGHT: Brondby FC – FC Kobenhavn 06/08/17
Small fight broke out before the today's derby between Brondby and Copenhagen. A group of around 60 FCK hools tried to enter the stadium without tickets, after a short fight with the police the group decided to retreat.
Article to be updated.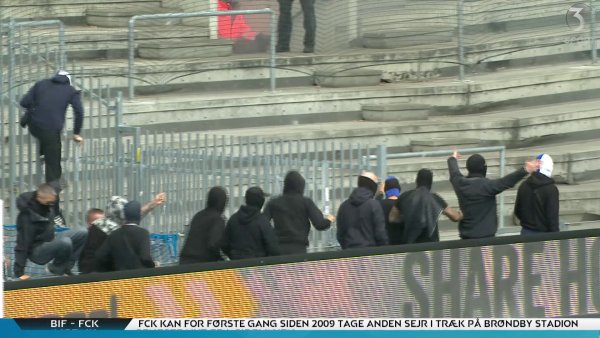 Update
More fights in the Danish game. FCK tried to storm the pitch after conceding a late goal. Fight with police broke out and game was delayed more than 15 minutes.